Last night was the final performance ever of the Berkshire Choral International Festival in Sheffield. After 36 years, they will no longer perform at the Berkshire School. David was singing in the chorus for this performance and has had a busy week of preparation at the school.
For the final work. they decided to do the Verdi Requiem. Last week we heard the Mahler 8th Symphony. Both works are gigantic and require enormous resources, which the Institute can provide.
The Verdi was conducted by Tom Hall, who three years ago did the St. John Passion of Bach at the Festival. Last year I felt his Bach was not in what one thinks of as Baroque style. How can one do Bach with 300 singers? This year's choice made a little more sense, considering the large chorus that the Festival provides. The Springfield Symphony again provided the orchestral support.
Jennifer Check
The soloists were Jennifer Check, soprano, Ann McMahon Quintero, mezzo-soprano, John Bellemer, tenor, and Kevin Deas, bass-baritone. Unfortunately they did not prove to be a well balanced quartet for the many ensemble movements of the work.
The excellent lecturer again was Laura Stanfield Prichard.
Ann McMahon Quintero
Ms. Quintero had the voice that seemed most suited to Verdi; a robust, well focused sound with the necessary vocal range for the mezzo role.
Ms.Check, on the other hand, did not. The voice was too small and did not soar over the chorus as it should have. Of course, when one has Leontyne Price in one's ear, no one will ever satisfy.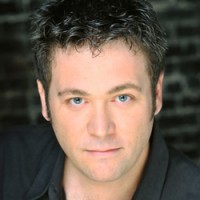 John Bellemer
Mr. Bellemer's tenor voice was at times stentorian but lacked finesse and Mr. Deas, again, had a voice a bit too small for the work. A pleasant sound but too covered for my taste.

Kevin Deas
The chorus and orchestra performed well and Mr. Hall did a fairly good job of keeping everyone together. Last week's concert under Kent Tritle was much more convincing in terms of managing 400-some musicians and providing a fine musical experience.
I know the Institute will be missed in future years. Next year they will be in Saratoga Springs for a week with another week at Goucher College in Towson, MD.